Ram and Dodge Are FCA's US Industry-best Surge in 2019 for J.D. Power APEAL Study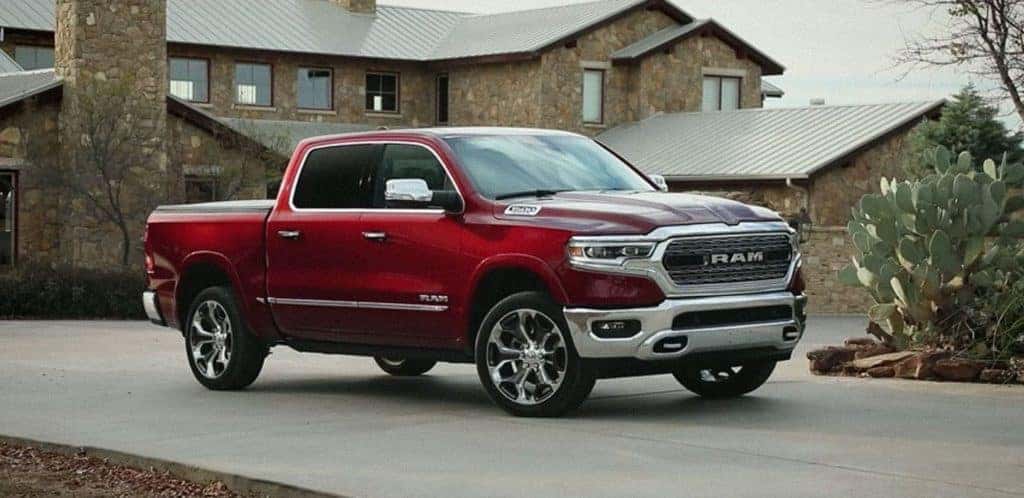 Ram and Dodge finish 1-2 among the mass-market brands, helping FCA US LLC achieve the most significant year-over-year improvement of any automaker as part of the 2019 J.D. Power Automotive Performance Execution and Layout (APEAL) Study. Also, Ram records the most substantial vehicle among any the 33 brands in the annual study. "These outcomes validate our continuing focus on the voice of the customer," says Head of Quality, Mark Champine, for FCA North America. 
"We have listened, and we are still listening – more intently than ever." FCA's high-volume truck line is Ram, which is in top of the 18-brand mass-market class with 851 out of a viable 1,000 points. The increase from 2018 is 26 points; no brand has matched or exceeded that level of improvement.
Dodge is close with 848 points, which is boosted by the performance of three-storied models. In three years, and for the second time, Dodge Challenger has earned the bragging rights in the highly competitive category for Midsize Sporty Car. Not one to stay behind, The Challenger topped the same group J.D. Power Initial Quality Study for 2019.
Holding down the second spot in the Large Car and Midsize SUV categories, are the Dodge Charger and Dodge Durango. The Chrysler Pacifica earns runner-up honors among the minivans. FCA jumps five places to seventh, overall, compared with its 2018 APEAL (Automotive Performance, Execution, and Layout) performance. 
That's also good for being second place among the mass-market automakers. The Company's total score, which is 830, marks a 20-point year-over-year improvement greatest of any automaker in this year's study. It exceeds the industry averages for both mass-market and premium-market automakers.
About FCA US LLC:
FCA US LLC is a North American market which is based in the state of Michigan in Auburn Hills. It manufactures, designs, and sells or distributes vehicles under the Dodge, Chrysler, FIAT, Jeep, Ram, and Alfa Romeo brands. FCA US is building from the historic foundations of Chrysler Corporation, founded in 1925 by industry visionary Walter P. Chrysler. FIAT was founded in Italy in 1899 by pioneering entrepreneurs, including Giovanni Agnelli. FCA US is part of the Fiat Chrysler Automobiles N.V. (FCA) family of companies. 
About RAM:
Ram Trucks is a mix of light to mid-weight commercial vehicles and was separated from the Dodge brand in 2010 as a division of FCA US LLC. A wholly-owned subsidiary of the Italian-American corporation Fiat Chrysler Automobiles. Ram Trucks' logo was initially used as Dodge's logo.
The Ram "Classic" vehicles are made at the Warren Truck Plant in Saltillo plant in Saltillo Mexico and Warren Michigan. The new series of Ram pickups are created at Sterling Heights Assembly in Sterling Heights, Michigan. The new face of Ram includes a chiseled Ram's head logo and "RAM" grilles.
About Dodge: 
Dodge is an American brand of automobile which is manufactured by FCA US LLC, also based in Auburn Hills, Michigan. Dodge vehicles currently include performance cars, although before much of Dodge's existence was Chrysler's mid-priced brand which was above Plymouth. It was founded a machine shop by the brothers  John Francis Dodge and Horace Elgin Dodge early 1900s; Originally, Dodge was a supplier of parts and assemblies for other Detroit-based automakers and then began building complete automobiles under the "Dodge Brothers" brand in 1914.
In the beginning, the factory was located in Hamtramck, Michigan, and it was called the Dodge Main factory until its closing in January of 1980. After the brother's death in 1920, their families sold the company to Dillon, Read & Co. in 1925 before it was sold to Chrysler in 1928. A lot of Dodge's vehicles consisted mainly of trucks and full-sized passenger cars through the 1970s, though it made great compact cars and midsize cars.
If you're interested in test-driving Ram and Dodge models near Fort Myers, make sure to check them out at Cape Coral Chrysler Dodge Jeep RAM. 
Photo Credit: ramtrucks.com