Ram Sales Broke the Mold in 2019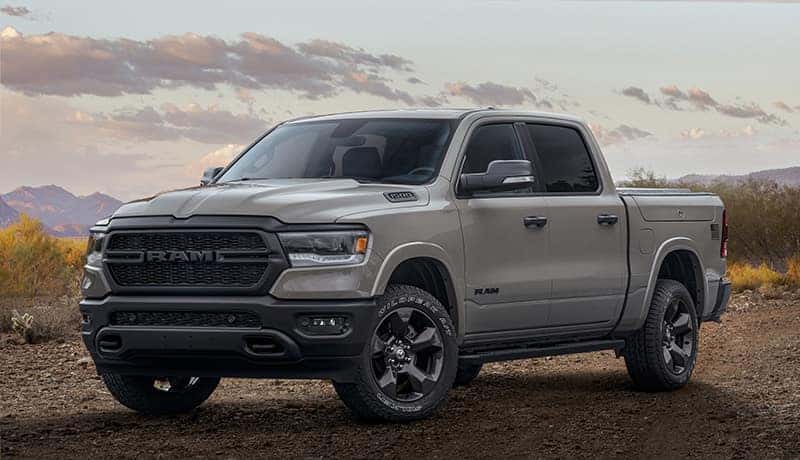 It was only a decade ago that the U.S. automotive industry found itself on the border of collapse. It was during that precarious moment that a new leadership team embarked on what must've felt like a suicide mission for many others in the industry, and so, Dodge and Ram went their separate ways as the pickup selection was unbundled from the leading brand. Now, a decade after splitting, Ram reported record sales for all of 2019 as it passed Chevrolet to become the No. 2 truck maker in the U.S. Ram sold a total of 703,023 vehicles throughout 2019, marking an 18 percent increase when compared against 2018 figures. 2019 is Ram's highest level of full-year sales to date in the brand's history. 
Ram also experienced quite the uptick in full-year pickup sales thanks to the revamped models we mentioned earlier. Additionally, Ram also reported that the average price per transaction of the Ram 1500 has risen significantly when compared to a decade ago. The Ram Heavy Duty models also saw about a 20 percent increase in its average transaction price when compared to Ram's official launch. Numerous powertrain options, advanced safety features, and luxury accents help buyers get so much more than what's usually expected from their pickup truck. 
"These results underscore two significant decisions we have made when it comes to Ram – invest in technology and adopt a three-truck strategy," said Reid Bigland, Head of Ram and U.S. Sales. "It has taken some hard work, but it has been a true reward to see how Ram has evolved over the past 10 years."
FCA and Ram studied the pickup segment in detail and recognized that Americans were spending more time in their trucks. The brand decided that its pickups  needed features to rival those of sedans and SUVs. Buyers were looking for the same accessibility to all things cyberspace that they could get in their homes. The idea of having a "work truck" is slowly fading from the public's mind as pickups are encroaching other segments and becoming de facto family vehicles. 
Don't just take our word for it, visit us at Cape Coral Chrysler Dodge Jeep Ram and experience the Ram lineup for yourself. Whether you're looking to get behind the wheel of a Ram 1500 or a Ram Heavy Duty model, Cape Coral Chrysler Dodge Jeep Ram has an ample inventory for you to choose from. Schedule your test drive today! Follow Cape Coral Chrysler Dodge Jeep Ram on social media to stay up to date with the latest Ram news. 
Photo Source/Copyright: Ram