Ram Trucks Is Working On Entry into the Midsize Market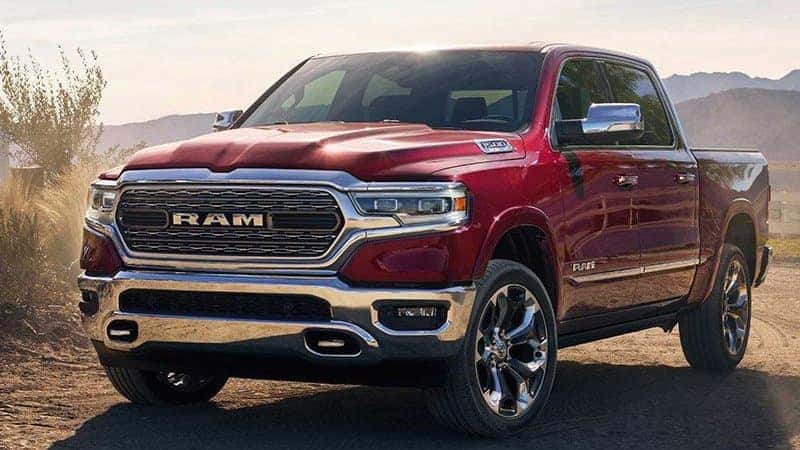 Fiat Chrysler Automobiles (FCA) has returned to the midsize truck market with the introduction of the Jeep Gladiator. Built-in Toledo, Ohio the midsize off-roader not only has best-in-class towing for a gasoline-powered midsize pickup. The Dodge Dakota has not been in the market for nearly a decade, but reports are indicating that it might be about time for it to make its resurgence.
The question is whether FCA will have a Ram competitor to the Ford Ranger, Toyota Tacoma, and Chevy Colorado? The answer is, perhaps. Will Ram offer a midsize truck? That's a definite maybe.
The automakers that sell midsize pickups such as Nissan, Honda, and Ford are all sold in North America. FCA's Jeep brand now has an offering with the Wrangler-based Gladiator. So what about the Ram vehicle?
"Yeah, my first truck was a (Dodge) Dakota back in the '80s so [it's] certainly something near and dear to my heart," said Jim Morrison, head of the Ram brand in North America. "We continue to work on that segment from a business-case perspective, but I don't have anything to report for you."
It rarely happens, but it's rare if automotive executives comment on future product plans. So when Morrison's answer to the midsize-truck question is not one that was expected. He did decide not to comment more on that subject, but he did make an interesting comment about pricing.   
"I can tell you one thing," Morrison said. "Our entry-level Classic models are doing very well with a lot of those customers that are saying, "Ok, hey, do I want a midsize truck, or do I want a full-size truck?"
According to Automotive News, it's a top concern for Mike Manley and the team at Ram Trucks. During a phone call, Manley said the company is looking into a "midsize truck solution." Manley adds that it's a big part of the portfolio and growth the company wants to achieve.   
Manley and his team, need to find the right platform, and the right place to build the truck is cost-effective. When speaking to Manley, he said that he wants that problem solved as it clears a hole in their portfolio. The Gladiator will not fill it as the Gladiator is on a very, very different mission. They are very focused on that mission and its one that they want to get fixed right away.
Even with the more manageable exterior dimensions and enhanced fuel efficiency, the midsize pickups are better suited for those wanting options. A handful of popular options like a four-wheel drive, XLT trim, and SuperCrew body is enough to be put in the same Ford Ranger's price range as well as the F-150 territory. The same can be said with the other rivals like GMC's Canyon and Sierra pickups.   
Instead of jumping in with a midsize model of its own, Ram has taken a slightly different approach. Their previous generation half-ton truck is still in production with the redesigned 2019 model. It allows them to offer buyers a well-equipped full-size pickup for roughly midsize money.
The Ram 1500 Classic is helping bring plenty of entry-level buyers to the brand and its selling very well. It's been noted that it's also a great fleet truck. It's being offered in affordable Tradesman and Express trim levels.
Once a customer buys a Ram, there's a good chance they'll want to buy more. Morrison said, "we have the highest loyalty of any half-ton pickup." Whether they buy a Classic or an abundantly optioned heavy-duty model "our full intention is to keep them as Ram customers for life."
It's known for its strong value but the Ram 1500 Classic goes beyond that as it has one other advantage over the new Ram 1500. One with an oil-burning engine is still available. FCA's efficient EcoDiesel V6 is on the powertrain menu, and it delivers 240 horsepower with 420 pound-feet of torque.
It seems like a clear admission that FCA, and Ram, in particular, are working together on a midsize pickup truck for the U.S. market. The Ram Heavy Duty and Ram 1500 are the best they've ever been, and they are also the most expensive they've ever been too. A midsize offering could help younger buyers a more attractive option and a reduced size compared to its siblings means it's more likely to fit in a garage.
If wanting diesel power for the all-new Ram 1500, you're going to have to wait. FCA hasn't revealed an exact on-sale date for this engine, but Morrison expects it to launch at some point in 2019. "It's a different engine, so, it's going through some upgrades," he said.
"That's typical to how we launched the diesel last time." They pushed the gasoline engines out first and then in a later model year delivered the EcoDiesel. "So, we're tracking along that same timeline," he added.
Ram is well aware of what's going on in the midsize-pickup market. And for the time being it sounds like they are threatened. They don't see a need to offer such a truck as the Ram 1500 Classic priced to attract buyers shopping this segment.
The 2011 model year Dodge Dakota was the last midsize pickup offered by FCA. Around that time, other midsize trucks like the Colorado and Ranger went away. But now, midsize trucks have seen a resurgence, and it's quickly becoming a market-driving segment.
Both the Ford Ranger and Chevrolet Colorado are back in significant ways. And the ever-present Toyota Tacoma is still a perennial favorite in the class. Now it seems as good a time as any to see a proper Ram competitor.
If you're interested in test-driving a Ram truck model near Fort Myers, make sure to check them out at Cape Coral Chrysler Dodge Jeep RAM.
Photo Credit: earnhardtchryslerjeepdodgeram.com