Are You Ready to Trunk or Treat?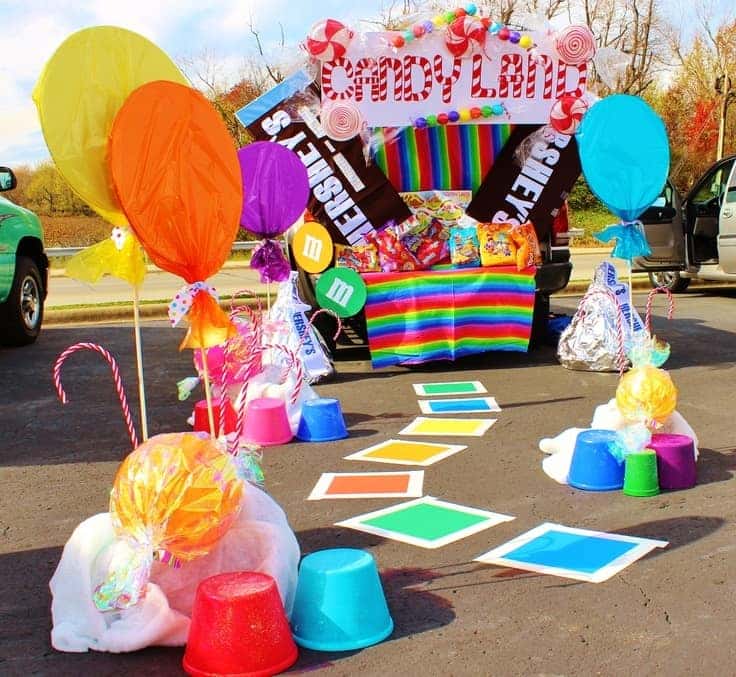 Have you heard of "Trunk or Treat"? It's the latest and greatest alternative to Halloween for youngsters. We all know parents like to take the little ones out before sun down so their kids can enjoy the idea of dressing up as their favorite heroes or idols and avoid the scary costumes of the night. Some parents are also wary of collecting candy from strangers, who knows what kind of weirdo lives down the street? No, some parents want a safer alternative, and that's what Trunk or Treat is all about.
As mentioned, Trunk or Treat is for the youngsters. Those of us in the older crowd don't really care all that much about dressing up for Halloween these days, and those of us that do are probably either on their way to a party or taking their kids trick-or-treating. So why not combine the two so that people of all ages can have a good time on Halloween?
When it comes to organizing a Trunk or Treat event, it doesn't take a whole lot. Get several families together for a tailgate party, or organize a block party in the nearest cul-de-sac. This way, the party is localized, all the festivities are happening in one place, and this kind of party has one thing all parents will enjoy – a sense of control.
With an invitation list and time to prepare, many parents can make sure they know who's going and the kind of treats they're bringing. Taking note of the kind of candy or treats being given out are also a great way for parents with kids who have allergies to avoid a trip to the hospital. Moreover, depending on the kind of party setup, there can always be a cooler full of adult drinks to keep the party going.
There's also the chance to hold events, activities, and contests throughout the night. Why stop at going trunk-to-trunk for candy? Turn Trunk or Treat into an event to highlight Halloween this year with a bunch of family friendly activities, costume contests (no real winners to avoid hurt feelings), face painting – you know, kid stuff.
Not sure how to go about decorating for Trunk or Treat? No worries, parents have known to get creative. You could do something like the image above, turning your vehicle and the surrounding area into a small fantasy land. Or, you could do something like this, and completely transform your vehicle.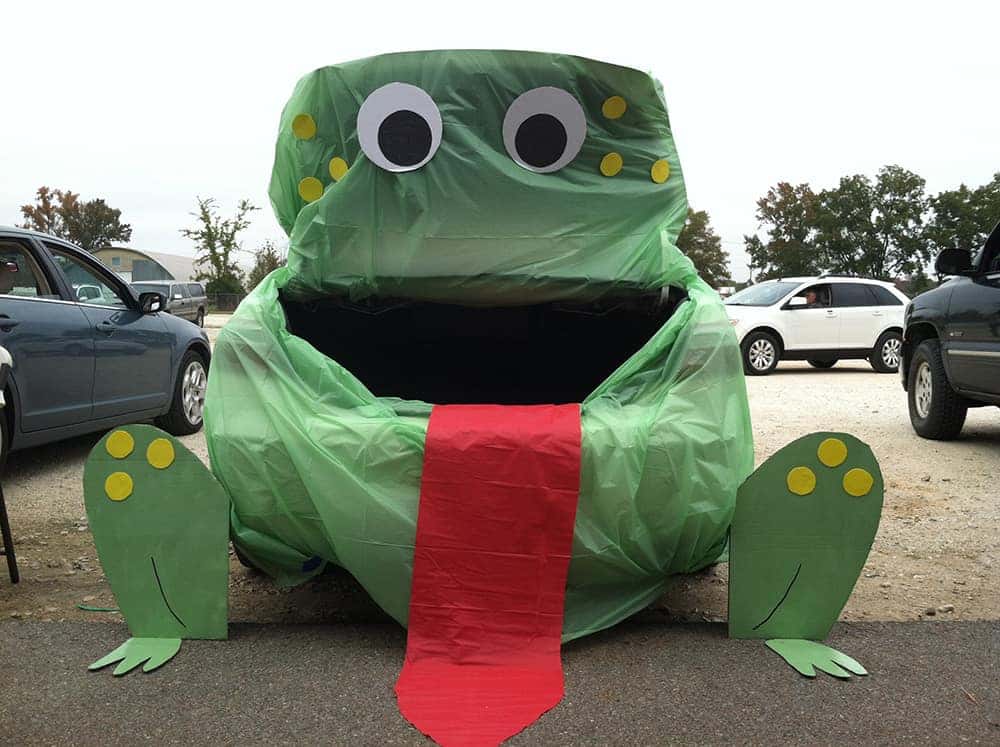 Who's brave enough to look for candy in there? Spooky! But, also creative. There are plenty of other ways to get involved with a minivan or SUV like the Dodge Grand Caravan or Jeep Grand Cherokee. With all that space, one could turn a vehicle into a miniature haunted house with the seats down. Or just add an eerie atmosphere by cranking up the volume on the sound system.
Thinking of throwing your own Trunk or Treat party? Have any good ideas? Share them with us on Cape Coral Chrysler Dodge Jeep Ram social media, or post some pictures of your Trunk or Treat event.
Photo Source/Copyright: LDS Living; Makeit-Loveit