The Red Key Unleashes Lots of Power in Dodge Cars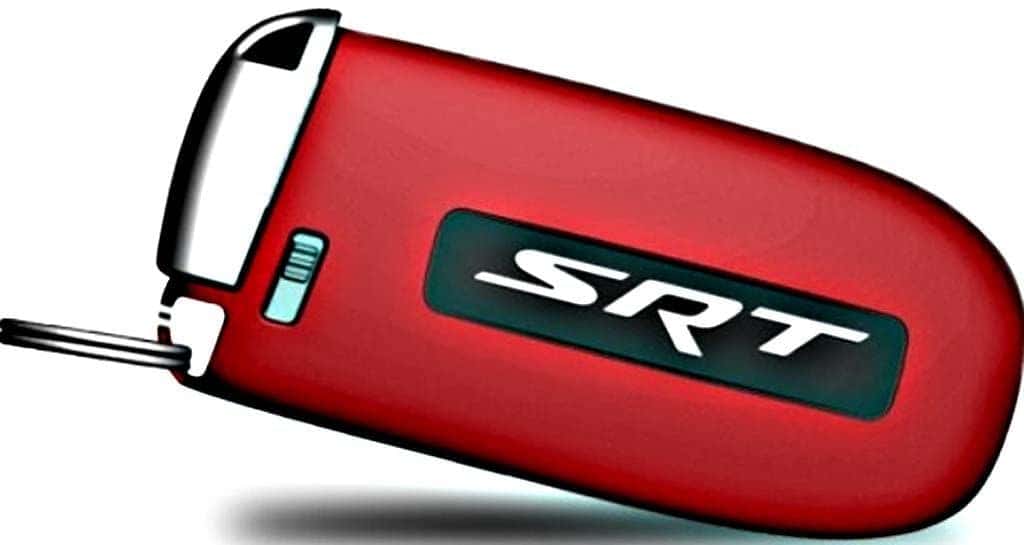 It's a secret how many red keys there are in the world. Dodge cars have been very low-key about it. Only a few thousands of people have gone home with it and they've shared their experiences with the world.
SO WHAT IS A 'RED KEY'?
Red is an intense color so it's no secret as to why Dodge would choose such a color. Those who have a red key for their Dodge muscle car will unleash more than 700 horsepower. Silicon Valley's Wired Magazine calls it "an exercise in bat**** crazy engineering."
A Red Key means no restrictions, just an immense amount of power. On the navigation screen, it shows which key is currently in use while you are being able to see which transmission you are on, the suspension options available, and which paddle shifters are available as well. This key, you keep away from curious/ learning to drive teenagers in the house.    
For those who are frightened drivers or cautious drivers, the black key might be more up their speed as it limits the drive to just 500 horsepower. It has 105 more horsepower than the 2019 Ram 1500 pickup with the HEMI V8 engine, which can haul actual horses. Those who drive this insane power-crazy vehicle have the power to go from 0-60 mph in a little more than 3 seconds.
These vehicles "provide acceleration that will take your breath away," said John McElroy, longtime industry observer and "Autoline After Hours" host. "Most people who have never experienced it will gasp or shriek at how fast they are accelerating."
As for social media, the names alone have garnered a considerable following; there are 5.2 million followers on Facebook. One of the muscle car group member evaluates potential romance by the key color. Black? That's boring. Red? Give him a call.
The red key fobs only start the engines on four vehicles:
Charger SRT Hellcat – 707 horsepower
Challenger SRT Hellcat – 717 horsepower
Challenger SRT Hellcat Redeye- 797 horsepower
Challenger SRT Demon – 808 horsepower, and sold only in 2018  
For the last five years, since the first Dodge Challenger and Charger Hellcat models were set out on the streets, they have continued to deliver unprecedented performance. "The two keys allow someone to live two distinct personalities," said Jonathan Klinger, spokesman for Hagerty, the Traverse City-based collector car insurance and valuation company. "The black key allows you to exist peacefully on public roads. But the red key begs you to… test your limit."
SUBLIME PASSION:
The secret to Dodge doing well in the market is in its simplicity but offering a ton of power. It's one of the many reasons why Paul Arseneau, vice president of engineering at Dynocom Industries believes it will be one of the great classic cars 25 years from now. Going from Ford Mustang to the black 2019 Challenger Hellcat Redeye Widebody because he preferred the more extensive interior because it permits the vehicle to be a daily driver.
Steve Beahm, head of passenger car brands for Fiat Chrysler North America, said muscle car buyers are uniquely passionately. "That passion extends from the sublime to subtle 'Easter eggs,' he said, "like a special red key fob, which unlocks the full power potential of their Dodge SRT Hellcat while the 'ordinary' black key fob limits to power." He also stated that the output could be capped even using controls on the center screen to keep "the overzealous valet" in check.
The company doesn't break down sales according to the individual packages they have available, so it doesn't say how many people own the powerful Hellcats. In 2018 the total purchase of the two-door Challengers was 66,716, which went up 339 from 2015. And since the debut of the Hellcat in March of 2019, buyers have bought up to 275,494 Challengers in all.  
Drivers don't need to wait 15 seconds anymore. They can just hit the button, and it instantly increases the horsepower. Something enthusiasts are super excited about it.  
Brian Lee, of Shelby Township, who runs a home improvement company by day and has questions from little kids about his black key and red key at the auto shows that he attends. "They ask, "Do you use the red key?' And I answer, "Is there any other?" Lee said, laughing. We can already see those kids being car enthusiasts shortly as well.   
People seem to have a particular distinction when it comes to the keys. Some believe that the black keys are for wintertime when you have the snow tires on and the weather is terrible. But the red keys are for hurting peoples feelings the rest of the year.  
Drivers have gotten pulled over by troopers because of the vehicle. Many want to know if the rumor of the two key is true. When Todd Rogers got pulled over, he couldn't believe his luck.    
Rogers replied, "You pulled me over just to ask that question?" As it turned out, the law enforcement officer was a car enthusiast. He has two Hellcats that he swaps out based on his mood, but he never carries the black key. "It's a waste of money spent by manufacturers."
Prices vary for the four super-charged Dodge/SRT models; with the Charger starting at $65,545 while the Challenger ranges anywhere from $58,995 to $96,000. This is not your father's car – unless your father is Dale Ernhardt Sr.
If you're interested in test-driving Dodge Challenger or Charger model near Fort Myers, make sure to check them out at Cape Coral Chrysler Dodge Jeep RAM dealership.
Photo Credit: pinterest.com