Sedans Stand Strong with the Chrysler 300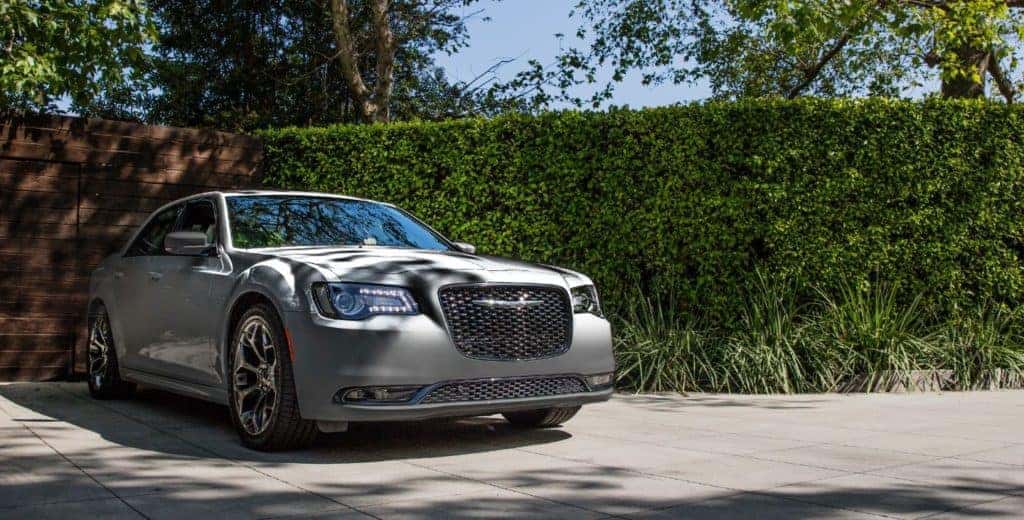 Who said sedans are going to die out of the auto market? Yes, the auto industry is currently filling up with crossovers, SUVs, and trucks. A lot of consumers like these options, especially crossovers, because they offer the capability of an SUV or a truck while keeping the family-friendliness of a minivan but with its own sense of style. Can't complain about a well-made crossover, except not everyone wants to be in a large box of steel on wheels. Some of us like to drive and buy a car because of how it handles, how it feels on the road, and the level of control the car offers the driver. We don't need a sports car, supercar, or hypercar to do this either – sometimes, a simple sedan like the Chrysler 300 can foot the bill.
Options
First off, the 2018 Chrysler 300 has a couple of different options for consumers, so there's a nice price range between $30-40,000 before all the other fees are added in. The Chrysler 300 can ride around on either the standard rear-wheel drivetrain (RWD) or all-wheel drivetrain (AWD) for better handling in various weather and road conditions. Five trims make up the lineup, but to give a taste of what consumers get with this sedan, we'll go with the middle trim, the Chrysler 300S.
Power
Under the hood of many Chrysler 300 sedans, including the 300S, is a 3.6-liter V6 engine optimized with variable valve timing (VVT) for the best performance possible. Able to generate 300 horsepower (ironic), this is a pretty standard engine found in Fiat Chrysler Automobiles. The Chrysler 300S however can opt-in for a little more power, able to replace the V6 engine with a 5.7-liter V8 HEMI engine optimized with VVT and a multi-displacement system that shuts off four-of-the-eight engine cylinders when driving at a cruising speed to conserve fuel economy. If a consumer were to opt-in for AWD instead of RWD, they'll get the V8 HEMI automatically – not a bad trade.
Style
Chrysler has kept the iconic look of the 300 sedan as a nod to its roots when it debuted in 2004 and got a facelift in 2015. Some say the style is three years too old, but others like the trapezoidal grille and bulldog-like stance of the Chrysler sedan. The 300S also comes with a sort of high-class sense European cars tend to have, trading out the exterior chrome for black around several components, including the grille, lower air dam, behind the headlights, and around the windows. Honestly, this vehicle looks a lot like the sedan one would find in the driveway of our neighbors in the western hemisphere. All it needs is modern features, like heated exterior mirrors, solar control glass, automatic headlamps. Consumers can also opt-in for a sunroof for more sunlight and air.
Inside the cabin, there's a whole new look. The Chrysler 300S has its own sense of style, replacing the polished silver color scheme with a blackout theme and sprinkling high class amenities throughout the interior. Starting with comfort, leather upholstery, heated front seats, dual-zone automatic air conditioning, and front and rear solar glass are some of the features consumers will find in the Chrysler 300S sedan. When it comes to entertainment and technology, it gets even better.
Technology
Like all Fiat Chrysler Automobiles, the Chrysler has access to the latest generation of the Uconnect infotainment system, now in its fourth generation, Uconnect 4. Unlike the old Uconnect system that only offered an option of two screen sizes and a few added features, Uconnect 4 typically comes on a seven-inch touchscreen. If upgrading to 4C, then consumers get smartphone mirrored connectivity and navigation.
Not only is Uconnect 4C the standard infotainment system in the 2018 Chrysler 300 lineup, but the infotainment system is featured on a larger, 8.4-inch touchscreen. Made for smartphone integration, consumers can plug in their smartphones, and the touchscreen will literally display one's smartphone home screen, basically turning the Uconnect into a phone tablet. Uconnect 4C also comes with Apple CarPlay and Google Android Auto capabilities standard, and consumers can listen to their favorite music through the Beats Audio ten premium speaker sound system (with a subwoofer) only available to the 2018 Chrysler 300S as an add-on option.
Want to hear more about Chrysler vehicles? Check us out on Cape Coral CJDR social media!
Photo Source/Copyright: Chrysler.com