Self-Driving Waymo Ride-Hailing Network Goes Live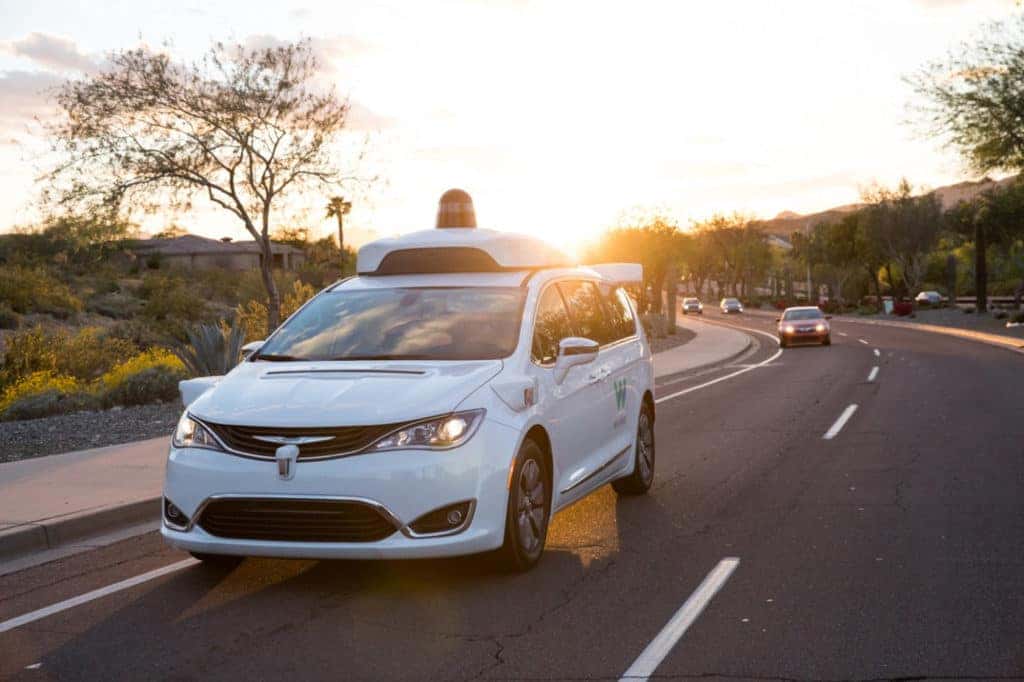 Have you heard about the recent expansion of the Alphabet Inc/Google Waymo self-driving vehicle project? Ever since the Waymo was certified as an autonomous transportation network in Pheonix, Arizona, the self-driving car has been making headway into more consumer-based travel. This can be attested to the recent purchase of over 60,000 units of the Chrysler Pacifica Hybrid to be modified and added to the Waymo fleet throughout 2018. With Fiat Chrysler Automobiles moving forward, expect to hear more about the Waymo and its recent partnerships that may solidify its status as the world's first official self-driving retail car.
The Waymo autonomous car isn't available for retail use yet, but several businesses in Phoenix, Arizona have opted to be the first businesses to offer autonomous self-driving car services. In an effort to help offer consumers another choice, while also getting a jump on the autonomous industry, the following businesses have become a part of the program – Walmart, Autonation, Avis, DDR Corp, and Element Hotel.
Self-Driving Uber?
The first implement of the self-driving Waymo is basically a self-driving Uber. The Waymo will actually have an Uber-esque app by the end of 2018 so that riders can hail the vehicle if in an area where it currently operates. For now, consumers who frequent Walmart will have a chance to go and pick up their groceries in a driverless vehicle. The store will be offering this service to customers who order online, able to go to the store and back to pick up their groceries with the Waymo driving them back and forth.
AutoNation will be offering a similar service to consumers. For drivers in Phoenix who find themselves with a busted up ride, instead of having to get a loaner vehicle or rental car, AutoNation offers consumers the chance to have their own private transportation. They can get where they need to go via the Waymo, like a personal taxi.
Public Services
Another implementation of the self-driving Waymo is in public services. For instance, Avis, a rental car business with two locations in the Phoenix suburb of Chandler go the extra mile for consumers who need to rent a vehicle. Instead of getting an Uber or asking a friend for a favor, consumers can get to either of the two locations of Avis by hailing a self-driving Waymo to come pick them up.
Consumers who like to shop in the Phoenix area are going to love this one. DDR Corp, a real estate investment trust, owns shopping centers in Arizona, like the Ahwatukee Foothills Towne Center in Chandler, Arizona. Shoppers and consumers in the area, whether shopping or just not wanting to deal with parking, can get the mall in style via a Waymo.
Lastly, consumers staying at the Element Hotel in Chandler, Arizona, are in for a treat. Go on a little tourism or get around town in a self-driving vehicle. What better way to take a vacation than with a robot driving the car? Enjoy the scenery yourself.
Now we're just waiting for this service to come to other areas, like Southwest Florida. Keep your fingers crossed!
Photo Source/Copyright: techcrunch.com