Speak the Truth About Google's Waymo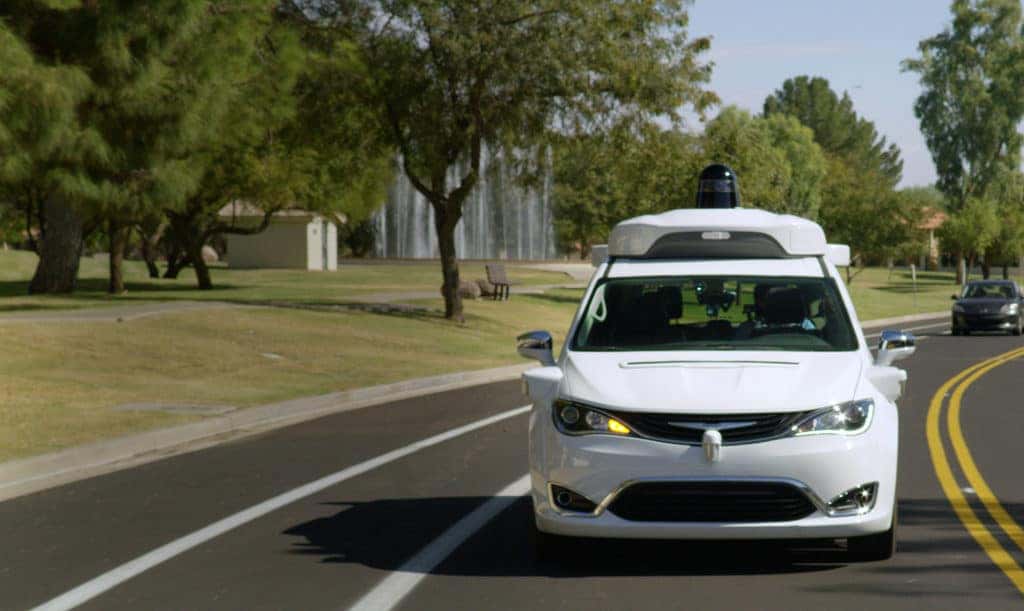 This week we decided to talk a little about consumer opinion on self-driving vehicles and their attitude towards self-driving vehicles in the auto industry. The results were a little staggering, but understandable given the data people are given about self-driving and autonomous vehicles. A major problem we usually run into when it comes to autonomous driving has to do with the media publishing incorrect facts and misleading headlines that give consumers the wrong impressions. There are plenty of examples of this today, and one of these is an organization in West Michigan, using a half-baked headline to, once again, bad mouth the Google Chrysler Waymo. It's time to stop spreading lies about self-driving vehicles.
"Autonomous Waymo vehicle involved in 5-car crash in Arizona"
That's the headline for the article, and what a headline it is. Readers on the internet, who have a 5-second attention span, can't be bothered to click on the link and read the article, so they see the headline and take it as fact. That's what news organizations like the aforementioned are banking on. And let's not forget, the Google Chrysler Waymo recently reached a huge milestone when it received certification as a self-driving transportation network, the first of its kind, in Phoenix, Arizona.
But wait, that's where the crash happened, didn't it?
Here's the amount of effort this news agency put into their article on the supposed "Waymo involved crash." A single paragraph, strewn about and split into seven sentences for effect, wherein it clearly states "Witnesses say another car failed to stop for a red light and crashed into the Waymo vehicle as it was turning left. The car then struck three other vehicles."
Read it again.
Headlines like the above not only make self-driving vehicles look bad, but also the news organization, willing to lie, hoping someone will read the headline alone and make their opinion based on that. How about we do a little review of all the Google Chrysler Waymo accomplished to receive its certification in Phoenix, Arizona?
Google Waymo Accomplishments
The partnership between Google and Chrysler started up in 2016 when Chrysler donated Chrysler Pacifica Hybrid units to Google to modify and test their self-driving hardware. These units would later become the first small self-driving testing fleet for Waymo. Over the course of a year, the fleet grew to 500 modified Pacifica Hybrid units and had a large improvement in testing results. In 2015, Waymo reported 0.8 safety-related disengagements (incidents where the safety driver had to take control) per thousand miles and 341 regular disengagements over a course of several hundred thousand miles. In 2016, Waymo vehicles had recorded over 600,000 miles of testing. During this time, only 124 human-driver interactions were required, with safety-related disengagements dropping to 0.2 per thousand miles. That's more than a 50-percent decrease, including no reports of crashes or accidents.
Then, the self-driving autonomous vehicle did the unthinkable – Waymo navigated through the Detroit-Windsor Tunnel. This tunnel was supposed to be the end-all for self-driving vehicle tests. The Detroit-Windsor tunnel is an underwater tunnel that connects Detroit, Michigan with Windsor, Ontario, Canada; the Waymo had to get through the initial toll plaza, go through an underwater tunnel (goodbye GPS and satellite), and cross a border between countries.
The test was a success, and that's what gave Google the okay to start testing in the streets. As we mentioned in our earlier article, the Google Waymo has already had successful testing in Kirkland, Washington; many locations in California; Austin, Texas; Atlanta, Georgia; Detroit, Michigan; and yes, the Metro Phoenix area of Arizona. We also briefly touched on the "Early Riders" program where real, actual consumers would ride along in modified Chrysler Pacifica Hybrid minivans integrated with Waymo autonomous technology throughout five separate areas in Phoenix. After much success, the fleet expanded the testing area to about 100 square miles before moving on to Atlanta, Georgia.
"Now that we have the world's first fleet of fully self-driving cars on public roads, we're focused on taking our technology to a wide variety of cities and environments. We're looking forward to our testing … and the opportunity to bring this lifesaving technology to more people in more places." – A Waymo spokesperson told TechCrunch
Self-driving vehicles are the future. The public just needs to be better informed.
Photo Source/Copyright: Waymo.com