Stellantis Joins the 2021 Miami International Auto Show with Multiple Exhibitions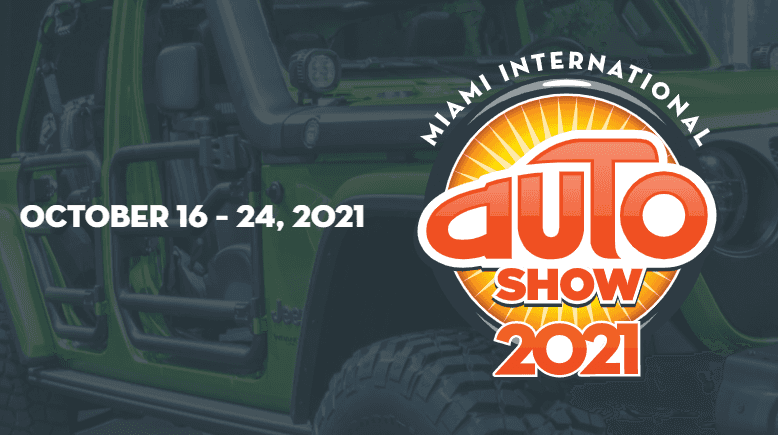 With the Miami International Auto Show already underway at the Miami Beach Convention Center, this gives Stellantis plenty of room to showcase its most popular vehicles to the public. By showcasing its vehicles in eye-catching displays and interactive exhibitions, Stellantis is confident the show will help boost sales for its brands. The two-week-long auto show is plenty of time for Stellantis to market its vehicles and for event attendees to experience first-hand some of the vehicles, they dream of owning one day. From family SUVs, sports cars, sedans, trucks, and minivans, there is ample opportunity to walk around and explore the many exhibitions of the show.  We will see some of the perks brought by brands like Ram did at the 2021 Chicago Auto Show just a few months back?    
About the Miami International Auto Show
Since 1971, the Miami International Auto Show has been catering to car enthusiasts and south Floridians. This year, the show presents one of Florida's most premier automotive expositions with the latest and newest vehicles available. From ride and drive events to vehicle simulators, regular consumer vehicles are not the only cars that will be present at the show. There are exotic car exhibitions courtesy of Supercar Rooms Miami, the world's first members-only Road Art Gallery, and Premier Automotive Event Group located in Miami's Wynwood art district.What are some brands making an appearance?
Camp Jeep Special Appearance
Jeep is making a strong appearance at the show with its outdoor "Camp Jeep" attraction that provides attendees with a unique, interactive, off-road experience. The exhibit is 25,000 sq. ft. and provides enough room to showcase the extreme off-road capabilities of Jeep vehicles. It features a hill climb where guests get to drive a 13 ft high, 35-degree "Jeep Mountain." Once on top of the mountain, riders are 17 feet off the ground with a view of all the other cars around them. This is Jeep's 11th time it brings its "Camp Jeep" attraction to the Miami International Auto Show. Ticket data shows that more than 160,000 Miami Auto Show attendees have experienced "Camp Jeep" since 2006.
List of Stellantis Vehicles
Below is a list of some of the vehicles Stellantis has on display at the show:
Jeep: 2021 Grand Cherokee L, 2021 Jeep Wrangler 4xe
Wagoneer: 2021 Wagoneer, 2021 Grand Wagoneer
Alfa Romeo: 2021 Stelvio SUV (Ti and Ti Sport trims)
Chrysler: 2021 Chrysler Pacific, 2021 Chrysler Pacific Hybrid
Dodge: 2021 Dodge Durango, 2021 Dodge Challenger, 2021 Dodge Charger
FIAT: 2021 Fiat 500X
Ram: 2021 Ram 1500 TRX
For more information on future events and vehicle updates, please stay connected with us at Cape Coral Chrysler Dodge Jeep Ram. Do you want to drive home a brand new vehicle? Begin your vehicle shopping journey with us and save big on our most popular models! Check out our inventory of Challengers, Chargers, and Durango SUVs at great prices on both new and used models. Going on a family road trip soon? Please take a tour of our Chrysler Pacifica inventory and save thousands on select models. If you have a specific vehicle in mind, let us know via our contact form, and we'll respond within the same day! 
Image Source: Miami International Auto Show