Summer Events and Festivals in Cape Coral and Fort Myers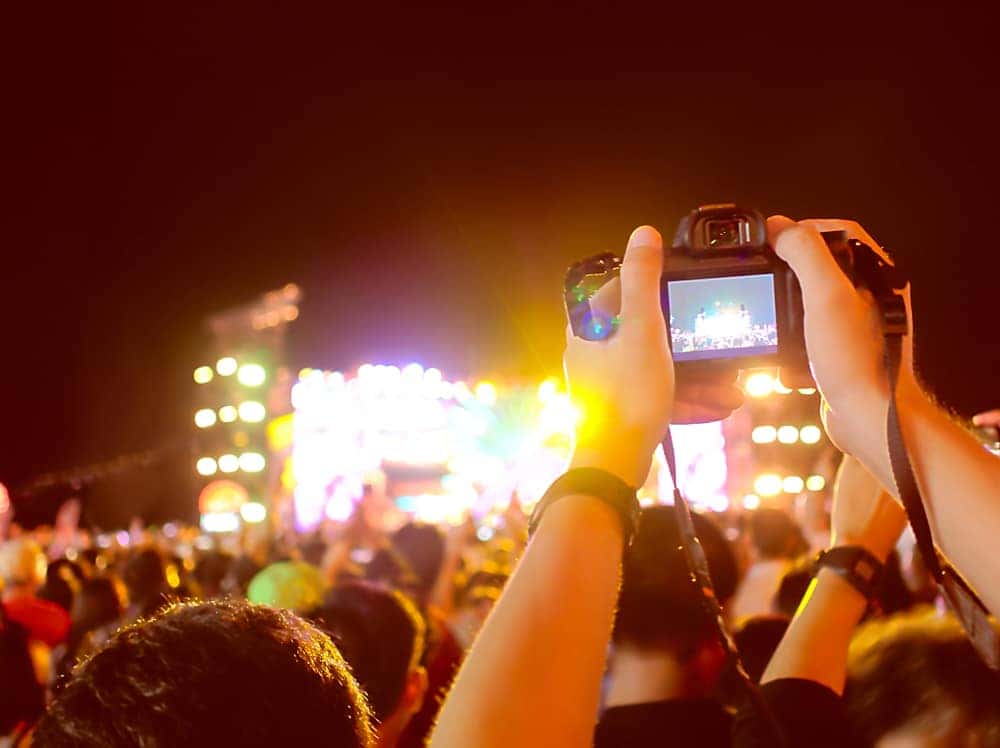 Looking for a fun way to spend the summer? Here are some great events going on around Cape Coral and Ft Myers, Florida.
CAPE CORAL
Red, white & brew trolley event
June 30th at various locations in Cape Coral
End the month of June with some drinks and fun, but be sure to get your tickets for the Red, white and brew trolley event. This is the 6th annual pub crawl event where each guest is expected, and highly encouraged, to dress up in red, white and blue. The event is 21 and older and the tickets start at $15. Everyone will meet and check in at Big John Plaza at 7 p.m., and be ready to hit the best pubs.
FORT MYERS
Shawn Wayans DJ at Society
June 23 every Saturday until September 23
Actor Shawn Wayans, DJ, comedian, producer, writer and actor will take the stage of restaurant Society to DJ a set for his audience. Saturday night, Wayans invites anyone who would like to attend to come and dance to his set with no cover charge. So put your dancing shoes on and head over to see the multi-talented Shawn Wayans in south Fort Myers.
National Seashell Day Celebration On Fort Myers Beach
June 24
For the last 80 years, Fort Myers has been the host of National Seashell Day Celebrations on the Fort Myers beach. The goal of this old fashioned carnival is to break the GUINESS WORLD RECORD title, "Largest human image of a seashell!". All registered participants are more than welcome to indulge in food and entertainment, such as games and live musicians. It is encouraged to bring canned food to the event in efforts to support foods banks. For all of those early birds, this carnival opens at 6:30 a.m. for a morning full of fun and the first 100 people to check in at the event will get a free gift. Participants may arrive any time between 6:30 a.m. to 8:30 a.m. to check in.
Jon Langston
June 30
A hit country music artist from Georgia, Jon Langston, will be appearing at the Ranch Concert Hall and Saloon. So get together a group of friends or your family and head over to see this young talented artist on Saturday, June 30th. Tickets are at a set price of $15 and are selling fast, so be sure to snatch those tickets before they are all gone.
The Freecoasters
June and July at Cork Soakers Deck and Wine bar and at Big Blue Brewing
The Freecoasters, a Fort Myers local Reggae and Soul Group, will be performing in the evening at various locations throughout the Cape Coral area for free. Catch them jamming out at the Cork Soakers Deck and Wine bar and at Big Blue Brewing throughout all of June and July. They will be performing at the Fort Myers Brewing throughout the summer months for a nice night out – these events will also be free!
Christmas in July
July 1 – 31
Christmas? In July? Yep, that's right- Fort Myers is putting on its 9th annual entire month full of Christmas activities right at the Shell Factory. So while the heat sets in, take some time to get discounts, 20% off, on all of your favorite Holiday House decorations. The event also has a weekend, July 25th and 26th, where Santa himself will take a break from the North Pole and treat himself to the summer sun and heat of Southwest Florida. Board and Brush studios will be holding an open painting class where the emphasis will be on holiday signs – they will also be hosting a contest where the person wearing the best holiday clothing or costume will win a free class at Board and Brush Studio. A 12 Days of Christmas giveaway will also be occuring during Christmas in July, so don't miss out on the chance of getting free goodies.
July 4th Events in Cape Coral
The 4th of July is one of the most exciting times of summer. There are two large events taking place offering fun and food- one at night, RED, WHITE AND BOOM, and one event during the afternoon called the "Great American Picnic at Cape Harbour". RED, WHITE, AND BOOM begins at 5 p.m. and ends around 10 p.m., and is located at the foot of Cape Coral Bridge to Del Prado Blvd. The viewing of the fireworks is completely free and open to anyone who would like to go, but there are additional passes one may buy, $20 for children and $25 for adults. These BOOM passes include the best seats reserved to enjoy the magnificent fireworks, food, drinks and kids ride wristband at Kids Patriot Park.
The "Great American Picnic at Cape Harbour" is a great spot to hit during the day before the fireworks make their debut at RED,WHITE AND BOOM. The day kicks off with a Patriotic Pet Costume contests,which has many prizes for the most patriotic pooches of Cape Coral. There will also be a kids banana split eating contest and an apple pie baking contest. Don't worry, there will be entertainment for all ages with live music and food later on in the afternoon. Free admission and free parking is offered to everyone.
4th of July Parade
July 4
To kick off Independence Day, Fort Myers will be putting on its annual 4th of July Parade that begins at 10a.m. starting at Bay Oaks Recreation Center. The parade will go along the road to the event filled Times Square. From 12 p.m. to 2 p.m. patriotic events will be flooding the region, including a watermelon eating contest, a dunk tank, and crafts.
Mango Mania.
July 14 – 15
Spend a weekend in July indulging in food, drinks, entertainment, and of course and most importantly, mangoes. At the German American Social Club from 10 a.m. to 5 p.m., the 22nd annual Mango Mania of Cape Coral will be as filled with fun as ever – With musical guest performances, parades, food and contests. Get your tickets for this event for $6 for adults and children under the age of 10 are free for entry.
Dinner Fundraiser for Make-A-Wish Southern Florida
July 17
The Make-A-Wish Foundation in Southern Florida is holding a fundraising dinner at KJ's Steakhouse in Fort Myers. There will be appetizers, entrees, and desserts to go around. Tickets are $45 each with $40 of your ticket purchase benefiting the Make-A-Wish Foundation in Southern Florida. The Make-A-Wish Foundation is a charity that grants a wish of a local child with a critical illness. The wishes granted from donations and fundraisers give children experiences of their one true wish coming to life for a perfect and unforgettable day.
Taking the City Bash 2018 present Rep Da King Mag ft. Derek Minor
July 28
Remember this date and mark your calendars, July 28th. Taking the City Bash 2018 presents Rep Da King Mag ft. Derek Minor and many more featured artists. Ticket prices range from $10 to $25, where many more artists such as Roy Tosh and Plain James will be featured and ready to perform for the Fort Myers audience.
Guided Kayak Tours
Gulf Coast Kayak of Fort Myers offers summer tours, such as Mangrove Maze Guided Eco Tour. During this excursion, a guide takes you on a journey through the mangroves; lose yourself in a natural maze where you are engulfed and surrounded by mangrove trees. The price for this guided tour, which takes place every Sunday, Monday, Wednesday and Friday, is $55 for adults and $35 for children for a two and a half hour tour.
Photo Source/Copyright: Shutterstock.com; tuaindeed