Two New Colors Are Being Added to the 2023 Jeep Wrangler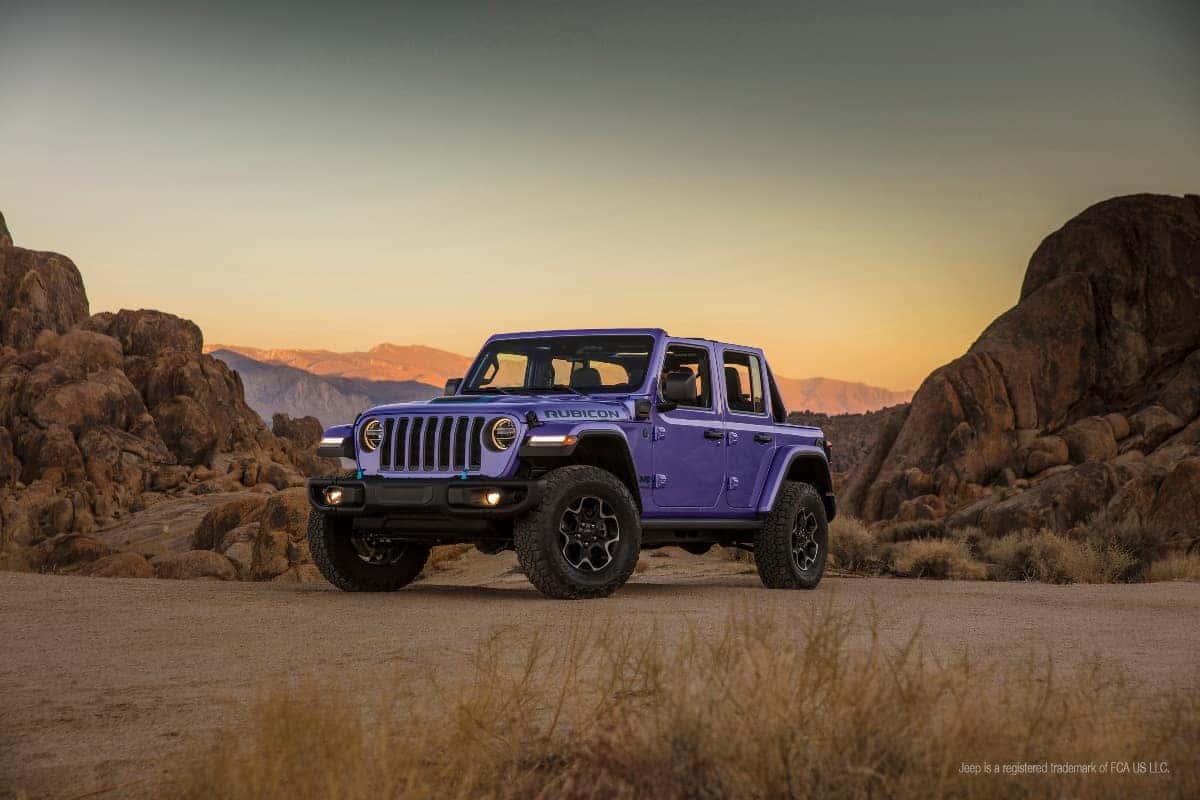 Photo Source: Stellantis
New for the 2023 model year Jeep Wrangler are some beautiful and inventive exterior color options! Jeep has debuted two new colors that buyers can add to the already extensive color palette Jeep has when it comes to picking one for their vehicle. Jeep has heard what their fans and enthusiasts have been asking for, and have made it a reality for lovers of this incredible brand and their eye-catching vehicles. 
More About the Newly Added Colors
The inventive automaker continues to keep its extensive color palette fresh as it pushes to give Jeep fans and enthusiasts the ability to further customize their vehicles. This customization comes right out of the factory with TWO brand new exterior color options on the 2023 model year Jeep Wrangler. 
First debuted on the Gladiator Farout concept back in 2020, Earl (which is a standout shade of gray with flecks of aquamarine), will set itself back onto center stage as an available exterior color for the 2023 model year Wrangler lineup for the first time since the original concept. The second color option that will be debuting alongside Earl is Purple, which was last seen back in 2018 on the JK Wrangler. Purple, however, will make its debut as Reign and it will be available for a limited time within the 2023 model year for all of the enthusiasts who are passionate about purple.
 "We received a lot of positive feedback on Earl when it debuted on the Gladiator Farout concept, and we work to deliver what our customers tell us they want. These limited-run colors like Earl and Reign draw a huge enthusiast following because they're exciting, authentic and stand out, much like the Jeep community," added Jim Morrison, senior vice president and head of Jeep Brand North America.
More On the Jeep Brand 
Earl and Reign will join the extensive lineup of special-run exterior colors that continue to add personal customization and appeal to the Jeep Wrangler, with a unique color palette right from the factory! The two color options will be available on each of the Wrangler trims, from the Sport to the 392. Earl and Reign will come with a U.S manufacturer's suggested retail price, with Earl being around $395 (and will be available for the entire 2023 model year), and Reign at around $495 (and can be ordered from now through October as it is limited). These colors will now join Firecracker Red, High Velocity, Hydro Blue, Sarge Green, Silver Zynith, Sting Gray, Granite Crystal, Black, and Bright White; the other beautiful shades for the 2023 model year!
Start the Holiday Season Off Right
Owners of any Jeep vehicle can attest to the raw power and strength of the engine and build, but we know the limits of the brand extend to delivering top-tier luxury vehicles like what we see in the 2022 Jeep Grand Wagoneer and Wagoneer SUV options. Looking for more reasons to drive a Jeep this holiday season? 
Please stay connected with us at Cape Coral Chrysler Dodge Jeep Ram and receive all the latest news from Jeep, as well as vehicle updates. If you are looking for a new Jeep, check out our Jeep SUV inventory for limited-time deals and discounts you can't find anywhere else. Our staff will answer any questions you have about financing or leasing a new vehicle or certified pre-owned. Visit us or give us a call today!