Waymo Chrysler Pacifica Seen On the Streets of Los Angeles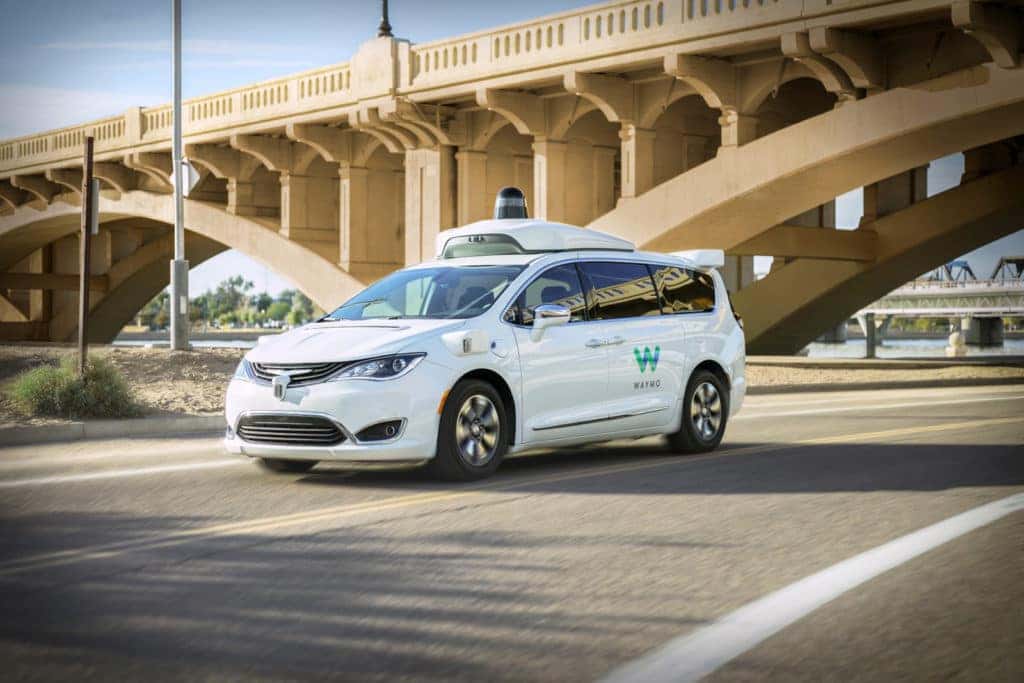 Google's self-driving car project, Waymo, has announced that it has positioned a small fleet of self-driving vehicles on the streets of Los Angeles. The prototype in question was a Chrysler Pacifica vehicle, and the purpose behind the test-drive is simple. Waymo is not aiming to engage in an arm-wrestling contest with Los Angeles taxis; "it's mapping the town to learn how its cars would operate on them," according to digitaltrends.com. 
The announcement was made on Waymo's official Twitter account. Waymo explained how three of their vehicles have started zigzagging across Los Angeles, as they are exploring how the tech might fit into the city's sizeable dynamic transportation environment. The vehicle has a full suite of autonomous technology; however, the system can also switch entirely off as there is a human who can drive 100% of the time.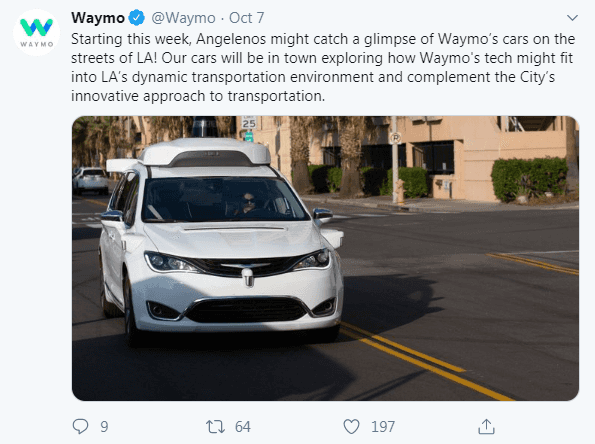 The prototypes that are on the streets first need to envision a clear picture of what the city streets look like. Forbes.com has learned that the prototypes must analyze how high the curbs are, memorize the location of manholes, and recognize how long the crosswalks are. The prototypes need to get all of that situated before they can drive themselves.     
There are new challenges that arrive every day, and it's something that Waymo isn't afraid to handle head-on. Waymo welcomes the challenge of having to one day remove human drivers in L.A. Phoenix was the first city where Waymo operated its first and only pay-to-ride shuttle service and driving in LA is very different than the Phoenix traffic.      
Los Angeles is known to have some of the worst traffic in the United States. Test-driving in L.A. gives the Waymo team a fresh set of travel troubles that it's possible to encounter. 
WAYMO'S MISSION:
Waymo's mission is to make it easy for people to move around but also make it safe for them as well. According to Waymo's mission statement on its website, Waymo aims to bring fully self-driving technology to the world, which can improve mobility. They are giving people the freedom to get around while saving thousands of lives in the process.  
Waymo's Drivers have gone through the world's longest and toughest ongoing driving test with millions of miles on the public roads and billions of miles in simulation. They have tested their self-driving vehicles across multiple locations in the United States. When the cars navigate through all sorts of weather conditions and all kinds of daily driving situations. 
If you're interested in test-driving Chrysler Pacifica models near Fort Myers, make sure to check them out at Cape Coral Chrysler Dodge Jeep RAM. 
Photo Credit: guce.advertising.com