Waymo is Launching Their Robotaxi Service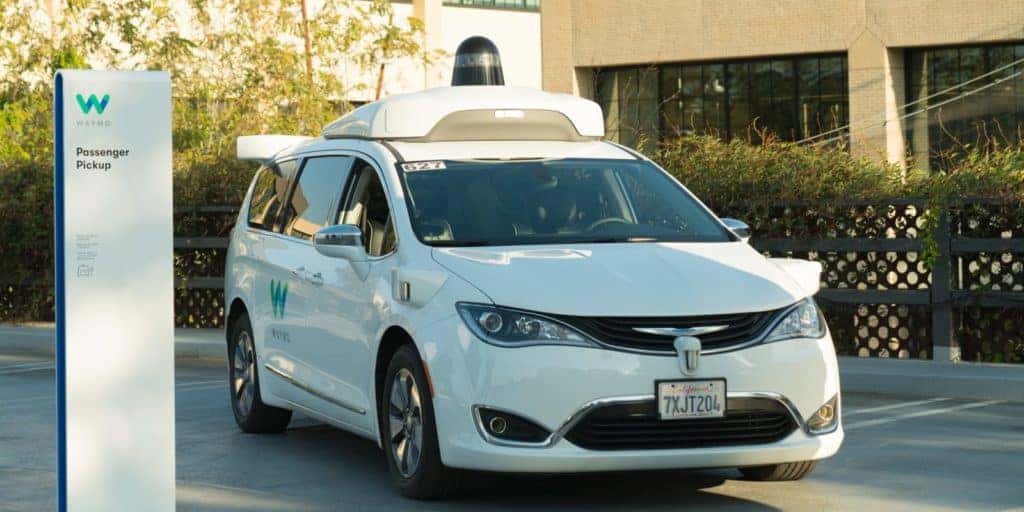 Waymo, a self-driving technology development company that initially began as a project by Google, is slated to roll out its autonomous ride-hailing service early next month (Dec. 2018) as expected. Once the trial period of the robotaxi service comes to an end, Waymo will become the first autonomous ride-hailing business to open itself up to paying clients – beginning on the streets of Phoenix, Arizona. Non-paying experimental riders have been boarding Waymo's driverless Chrysler Pacifica fleet since April of 2017, but now the time has come for the real test: Will a driverless robotaxi service work in the real world?
Once the service makes its official launch, it is expected that it'll have two separate revenue streams – (1) a traditional service provided to people who request an autonomous vehicle to ferry them to a destination of their choice, and (2) from businesses who are interested in transporting clients to their particular brick and mortar stores, according to Waymo CEO John Krafcik. Many other cities across America are on Waymo's expansion list, with tech-haven Silicon Valley likely to be the next. Alphabet Inc., Google's parent company, currently offers a private self-driving car service in the Silicon Valley area that's available to a limited range of employees.
As with all giant technologic endeavors, surprises are part of the journey- some happy, and some not – but what's the best but unexpected surprise of this project? CEO Krafcik remains surprised by how high the demand for the service is among large businesses and business owners. "This is a whole other channel of demand we really hadn't thought deeply about that could end up being a really significant drive of business," Krafcik stated. It's likely that businesses see the robotaxi service as a low-cost way to get customers inside their physical stores and away from shopping online.
Speaking of Waymo and businesses, the robotaxi service partnered up with hypermarket giant Walmart a few months ago to pilot another program and further explore other uses for their service. Walmart will allow customers to place orders online at walmart.com and subsequently ride one of Waymo's autonomous minivans to pick up their order. Walmart will offer discounts to those clients willing to participate in the trial service. Since this announcement was made public, Waymo also revealed additional partnerships of this nature are also in the works with businesses like Davis, AutoNation, and the Element Hotel.
Limited public tests of similar robotaxi services by other self-driving car companies don't come close to the scale of Waymo's pilot program, including those launched by famed automakers. As a matter of fact, Volkswagen CEO Herbert Diess recently granted an interview to a German newspaper and stated that he estimates Waymo's autonomous driving efforts are likely two years ahead of their own. It's no surprise that Waymo is right on schedule with their planned launch date and so ahead of traditional automakers – Waymo has racked up more than 10 million real-world miles in its autonomous cars, not counting the many other million miles accrued during simulations.
Modified autonomous Chrysler Pacifica Hybrid vans won't be making their way to any Chrysler dealerships lots in the near future, but the modern technology, fuel efficiency, reliability, and many other features found inside will. Check out our latest Pacifica inventory here at Cape Coral Chrysler Dodge Jeep Ram and schedule a test drive today!
Photo Source/Copyright: 9to5Google