Waymo's expansion in Michigan will bring employment to 400 people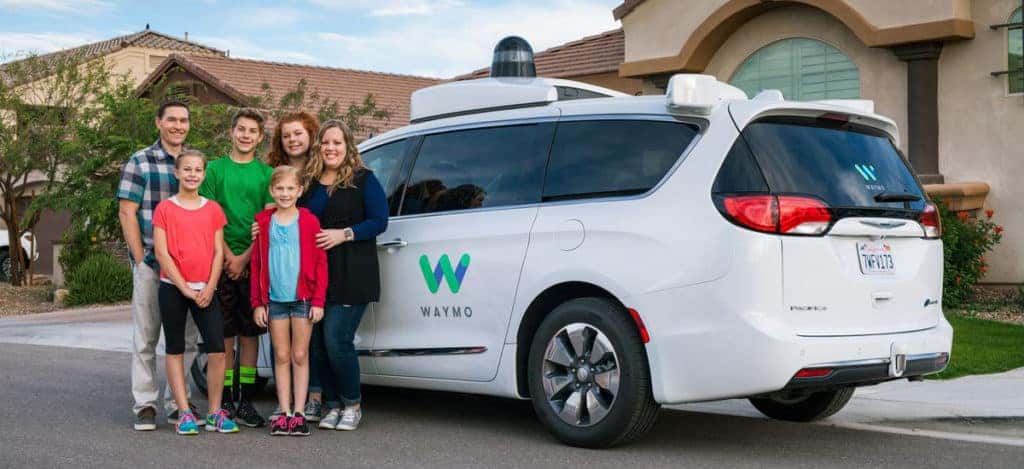 It seems like every day we are closer and closer to the DMC DeLorean car from Back to the Future. The movie from the mid-'80s, starring Michael J. Fox, whose friend built a flying car and send him time-traveling 30 years into the past– by mistake. Well, we are not quite there yet, as we are now just seeing projects focusing more intently on self-driving cars.
The idea of self-driving cars has been an ongoing experiment since the 1920s. When Tesla announced on their blog on October 2016 that "all Tesla vehicles produced in our factory – including Model 3 — will have the hardware needed for full self-driving capability at a safety level substantially greater than that of a human driver," they did not consider Google's Self-Driving Car Project.  
Google's Self-Driving Car Project dates back to 2009 and in 2016, the name was changed to Waymo. On Waymo.com the mission statement is to "make it safe and easy for everyone to get around- without the need for anyone in the driver's seat."
They are definitely one step closer to achieving it as Waymo's test-vehicles have been on the Arizona roads since 2017.
On January 22, 2019, Waymo announced that they are expanding their business and team in the Michigan area. What does this mean? It means more job opportunities. Waymo plans on hiring as many as 400 employees over the next five years to install its self-driving systems on designated vehicles.
The company is looking to add engineers, operations experts, and fleet coordinators to the team. "This will be the world's first factory 100%-dedicated to the mass production of [Level 4] autonomous vehicles," the company wrote on their blog with medium.com
They haven't found a location as of yet but they are looking at the southeast section of the state. A Waymo spokesperson says the company will most likely look to repurpose an existing space rather than develop a new facility from the ground up.  
Waymo is seeking the help of global supplier Magna to integrate the systems on their vehicles, with a team, that they will hire exclusively for the work on the Chrysler Pacifica hybrid minivans and Jaguar I-Pace electric vehicles. Waymo plans on using this team to expand autonomous operations in the upcoming years.
The company expressed to autonews.com, that as they "begin to commercialize [their] business and vehicle supply grow, [they're'] laying the foundation for a scalable, robust vehicle integration plan, starting in Michigan". It's important to add that Waymo does not actually build cars itself, they only supply the hardware and software that allow cars (at the moment the Chrysler Pacifica and Jaguar I-Pace) to become autonomous.  
Who helped Waymo land this expansion in Michigan? The Michigan Economic Development Corp (MEDC)., a public-private partnership agency that works to recruit businesses. The Michigan Economic Development Cooperation approved their plan to set ground-work in Michigan. This project has an $8 million grant from the Michigan Strategic Fund that covers the first 100 jobs. And Waymo plans on investing over $13.6 Million on the project to hire up to 300 more employees in the upcoming years.
The "time period is going to be longer than you might think" for self-driving vehicles to be everywhere," John Krafcik, CEO of Waymo, told National Governors Association in July of 2018.   
Although the program is not expected to be operational until 2024, Waymo already has a facility with 20 employees in the Detroit suburb of Novi. The company opened this facility in October 2017 to store testing vehicles used throughout snowy winters and other unfavorable weather conditions.
Waymo has provided autonomous shuttle services for selected riders in the Phoenix, Arizona, are. Although those cars still have a human riding along with them, the company plan to gradually remove them from its cars throughout the year 2019. With autonomous systems which depend on neural networks, every mile of driving provides valuable feedback that permits the systems to learn from prior experiences so they can perform at a higher level.
Here's to the future of self-driving cars to be available all over the United States in the next couple of years.
If you're interested in the Chrysler Pacifica, Check out our inventory.  
Photo Credit: curbed.com